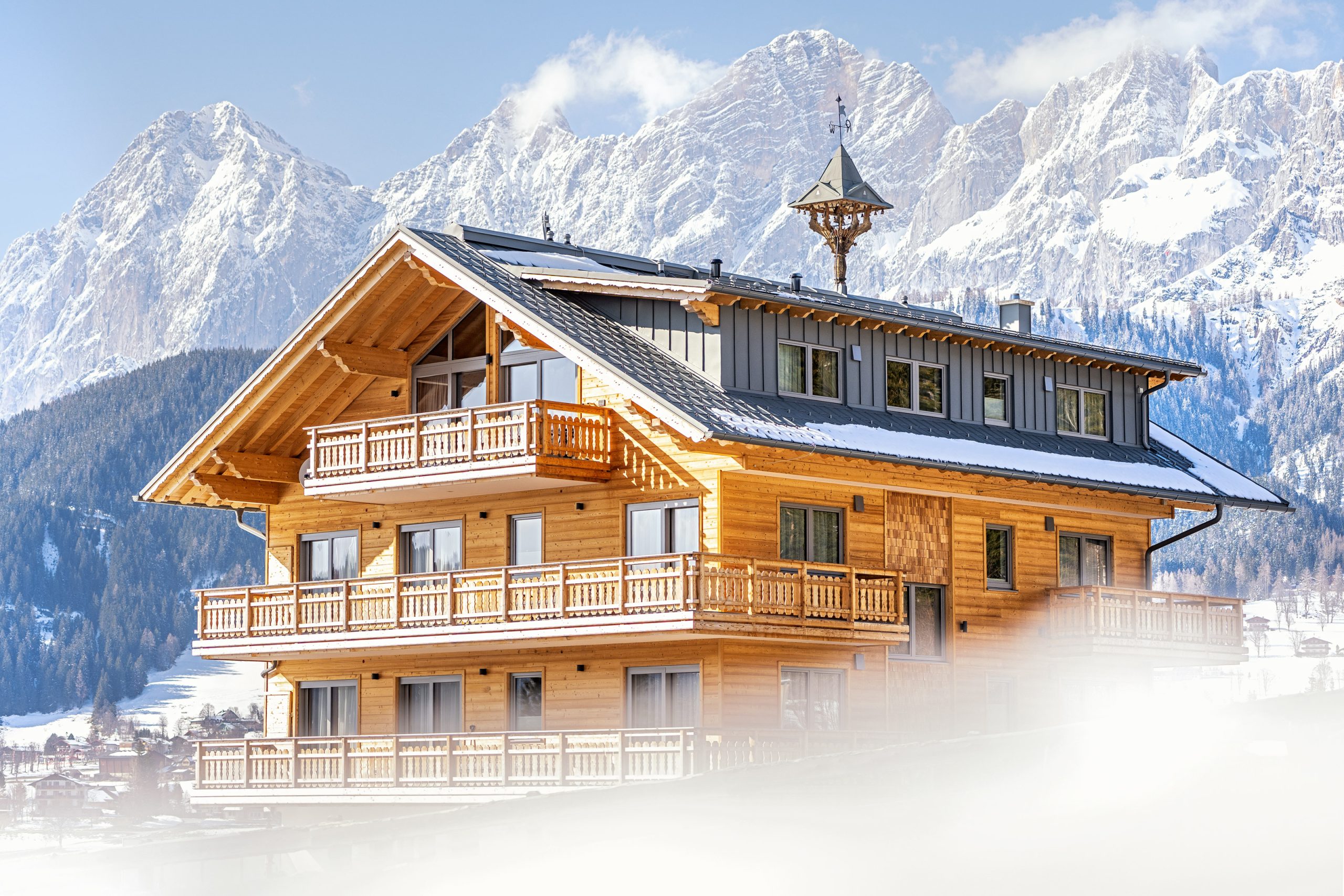 Why A Winter holiday at Dachstein Is The Ultimate Escape
A Captivating holiday at Dachstein
Nestled in the heart of the Austrian Alps, Dachstein offers an array of breathtaking experiences and unparalleled natural beauty. With its snow-capped peaks, crystal-clear lakes, lush meadows, and charming traditions, a holiday in Dachstein is nothing short of captivating. In this blog, we explore the wonders that await you on your unforgettable Dachstein journey.
The Heavenly Dachstein Glacier
At 2,700 meters above sea level, the Dachstein Glacier is a dream-like destination for nature lovers and adventure seekers alike. Take a panoramic gondola ride up the mountain for spellbinding views of the surrounding landscape. The highlight, of course, is the Dachstein Sky Walk, a glass platform offering spectacular vistas of the peaks and valleys below.
The Enchanting Dachstein Ice Palace
Carved deep within the glacier, the Dachstein Ice Palace is a mesmerizing subterranean world of ice sculptures, illuminated tunnels, and chilly chambers. Adding to the fairy-tale atmosphere, a guided tour of the palace is nothing short of sheer magic.
Winter Sports Paradise
Dachstein is home to an array of winter sports opportunities. Whether you're a seasoned skier, a snowboarding aficionado, or just looking to take your first steps on the slopes, Dachstein has everything you need. The region offers ski schools, accessible beginner runs, and challenging advanced slopes, ensuring an exhilarating adventure for every winter sports enthusiast.
Summer Alpine Adventures
The beauty of holiday at Dachstein isn't limited to its stunning winter months. When the snow melts away, the mountains reveal an entirely new world of lush green landscapes and pristine Alpine lakes. The region becomes a paradise for hikers, mountain bikers, and rock climbers, with myriad trails crisscrossing through breathtaking scenery.
Delve into the Rich Culture
Dachstein is steeped in tradition and history. Immerse yourself in the local culture by visiting charming museums and art galleries, or participate in one of the many folk events that take place throughout the year. Don't forget to sample delicious Austrian cuisine at the cozy mountain huts or riverside restaurants, where local favorites such as Wiener Schnitzel, Kaiserschmarrn, and Apfelstrudel are served.